In the past couple of years, rooms that were usually neglected in terms of design – the kitchen and the bathroom – finally got their place in the limelight. Creating an amazing kitchen really is a piece of cake if you don't have to worry about your budget. However, if your budget is limited, you will need to prioritize. But, don't despair, there are ways you can create something truly fabulous without breaking the bank. Read on for some fun ideas.
Upgrades you can skimp on – aesthetic upgrades:
Cabinets
If you no longer like your cabinets, you can always refurbish them, instead of buying new ones. One cheap, but fun option would be to change the color of your cabinets. Also, you can replace your old cabinet doors with plexiglass or glass doors - maybe not so cheap as the first option, but definitely equally interesting. However, for a true wow effect, consider removing the doors altogether. By doing this and painting your cabinets in a dark shade, you will turn them from a functional piece of kitchen furniture into a bold statement piece.

Walls
There really is no need to go crazy with wall upgrades if you're no longer in love with the ones you currently have. Instead of completely repainting your kitchen and making other expensive upgrades, simply adding an interesting backsplash will be more than enough. So, let your imagination run wild and come up with a design that will show off your personality and taste. You can even make this into a DIY project, which will make it that more special. Whatever you do, just make sure that the final result makes a real statement.
Upgrades you should never skimp on – functionality upgrades:
Plumbing
Remodeling the entire kitchen without first checking the state of your pipes is an extremely reckless move. Therefore, before you start applying makeup to your kitchen's face make sure you've first washed it and took care of the foundation. If you live in the area where plumbing problems are a dime a dozen, you should ask experts to inspect your pipes before you get down to decorating. If there actually is something wrong with your pipes, know that there are some less intrusive solutions you can opt for. For example, Aussies really do have a lot of problems with plumbing, so it's no wonder that professional pipe relining in Sydney is so sought-after.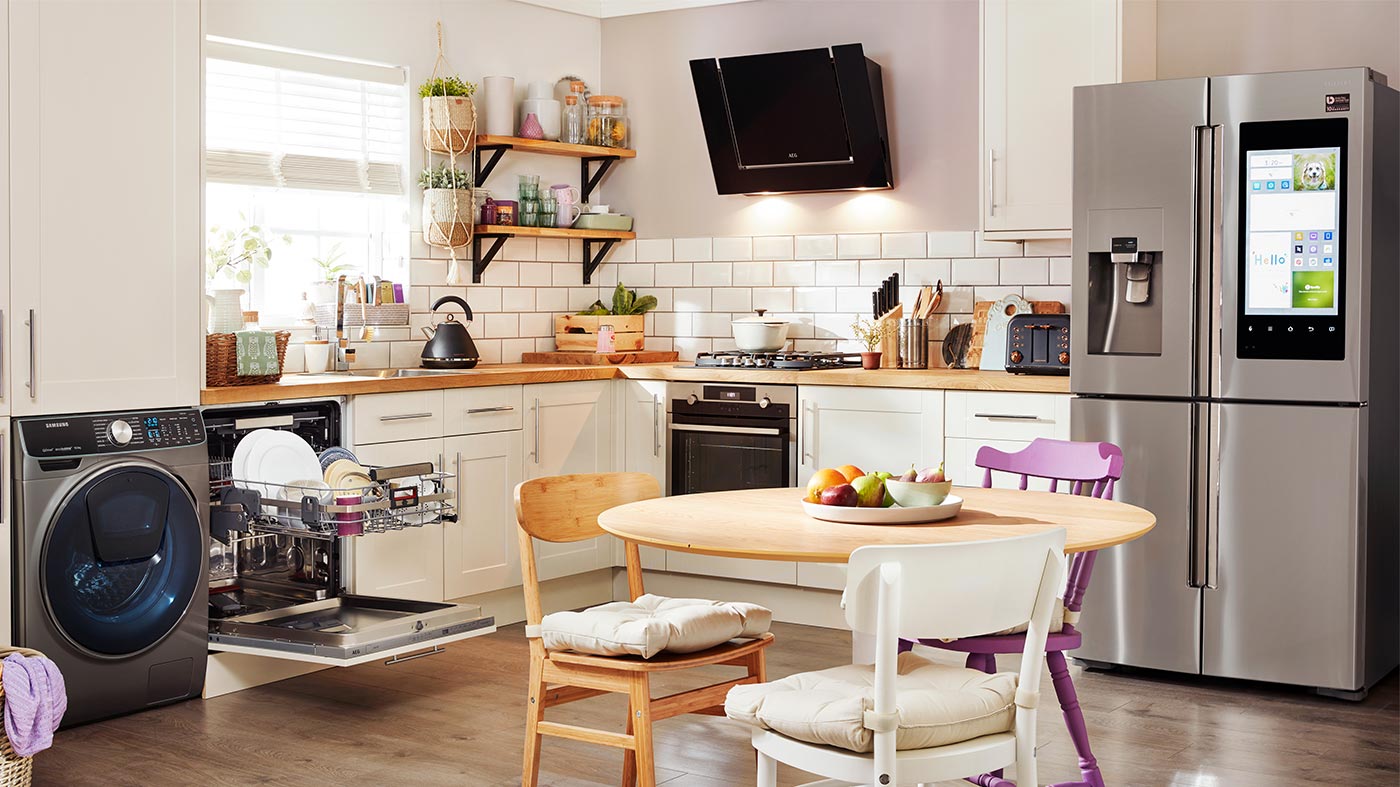 Appliances
If you have already decided to upgrade your kitchen, consider replacing all of your old appliances with new energy-efficient alternatives. Yes, this upgrade will cost a bit more initially, but thanks to their energy efficiency, it will pay off significantly in the long run. Also, modern appliances are very versatile, which means you'll have no problem finding something that will fit in perfectly with your new kitchen.

Top it all off with proper lighting
Finally, to maximize the effect of all the previous upgrades, consider upgrading your lighting as well. The manner in which the room is lit says a lot about its function so keep that in mind when considering lighting sources and solutions. An overhead lighting fixture is a must, but you should also add task lights under your cabinets to make food prep more safe and enjoyable. Apart from these two, add accent lighting to emphasize your favorite design element. Of course, make sure that all the bulbs used are energy-efficient.
So, upgrading your kitchen doesn't have to cost an arm and a leg. If you plan everything carefully and clearly determine your priorities, you'll end up with a fabulous kitchen that not only looks amazing but is also energy-efficient. Therefore, see where you can save a bit, so you can afford to invest in upgrades that truly make a difference.